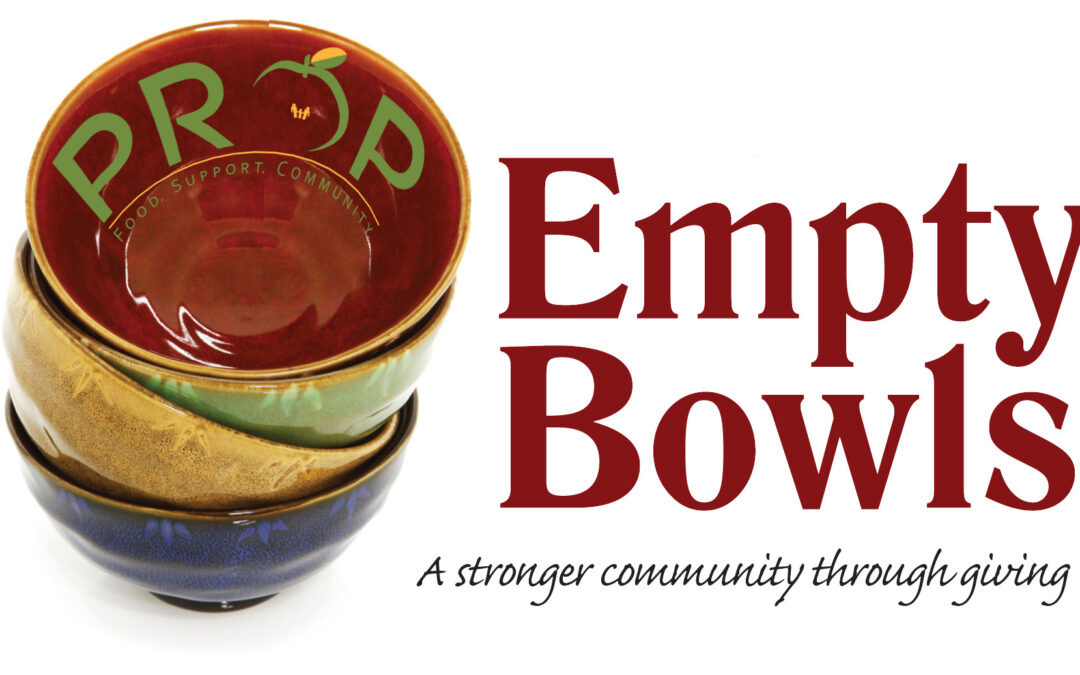 Empty Bowls 2022
Celebrating 10 years of our popular fundraiser
The main aim of this fundraiser has been creating awareness and combating hunger in our community. As the pandemic is on the rise again, we have decided to keep the event virtual this year too but not without including exciting activities for our community.
Virtual tour of PROP with our new executive director, Jenifer Loon
See how the food shelf works behind the scenes!
February 22 proclaimed as Empty Bowls Day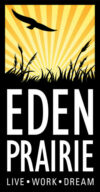 On February 8 Mayor Ron Case, on behalf of the Eden Prairie City Council, issued a Proclamation* declaring February 22, 2022 as Empty Bowls Day.
*Mayoral Proclamations are issued to publicly recognize an event that has great significance in the community.  Proclamations become part of the historical record of the municipality.
Take a complimentary bowl home
We have partnered with a favorite cafe to hand out a complimentary bowl to anyone who stops by on February 22nd. So visit Smith Coffee & Cafe between 8 am – 3 pm on 22nd February to enjoy a warm coffee and more, and take a bowl home.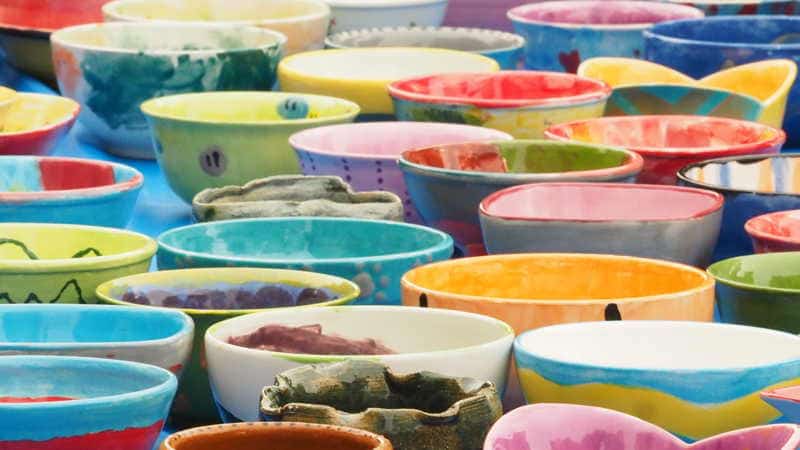 Our Executive Director Jenifer Loon's secret Chicken Wild Rice Soup Recipe
Make it, share it on social media with #PROPSoupChallenge hashtag, and stand a chance to win a  fun gift bag from Lakewinds Food Co-op. Drawing will be held on Monday, February 28.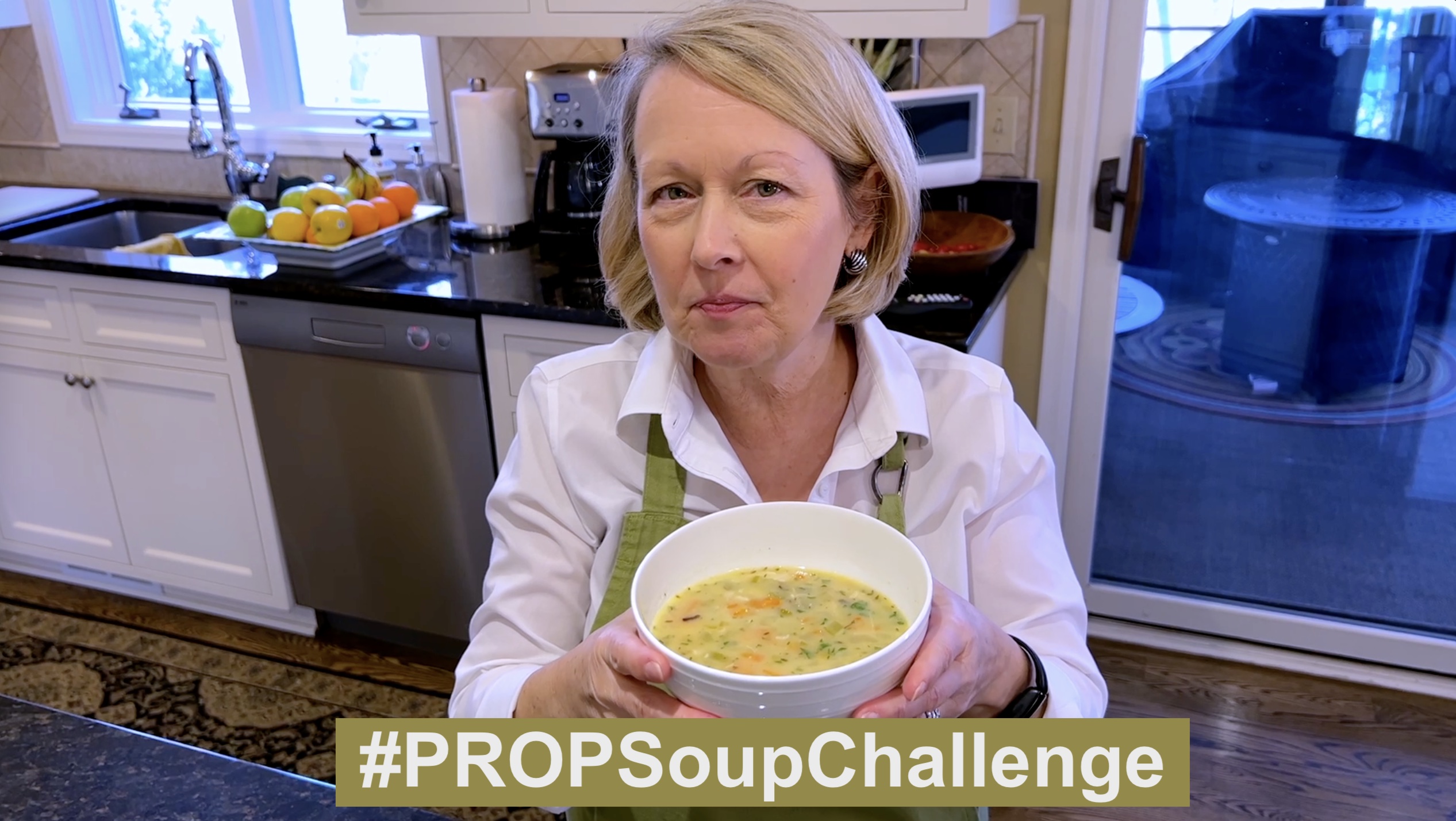 Jenifer's Chicken and Wild Rice Soup recipe
Servings: 8-10 generous servings; Prep Time: 35 min; Cook time: 25 min; Ready: 60 min
Ingredients
1 cup wild rice (measured before cooking), cooked
1 stick (1/2 cup) butter
1 large onion, finely chopped
3-4 stalks of celery, diced
3-4 carrots, peeled and diced
1⁄2 cup all-purpose flour
4 15 oz. cans of low sodium chicken broth (or use 2 quart-size containers)
1 to 2 tbsp Better than Bouillon Chicken base paste*
1 1/2 tsp dried thyme
2 generous cups of diced, cooked chicken (1⁄2 or more of a cooked rotisserie chicken, or 2 boneless chicken breasts, cooked and diced) Salt and pepper to taste
1⁄4 tsp ground cayenne pepper* (optional)
1⁄2 cup half and half
1⁄4 cup Italian flat leaf parsley, finely chopped
Method
Rinse and simmer 1 cup wild rice with 3 cups of water until rice becomes tender, but not mushy (about 35 min.) Drain rice (if still liquid in the pan) and set rice aside.
In large stock pot over medium-low heat, melt the stick of butter and add the onion. Sauté for 8-10 minutes until onions are very soft and translucent, then add celery and carrots and 1⁄2 tsp salt. Sauté vegetables for about 5 minutes over medium heat, until they begin to soften. Sprinkle in flour, stirring well as you add it to incorporate. Cook this mixture for a minute or two to cook out the raw flour taste. Gradually add the chicken broth, one can at a time, stirring constantly while adding to combine with the flour. Add thyme, 1/2 tsp salt and black pepper to taste. Turn the heat up to medium to medium-high, bringing the soup to a simmer. Add 1 to 2 tbsp 'Better than Bouillon' chicken base paste and stir well. Cook for about 10 minutes, stirring occasionally. When the mixture is hot and thickened, add diced chicken and cooked wild rice. Add 1-2 cups water to thin, depending on your preferred thickness of the soup, and allow to cook until all ingredients are combined and hot, then taste for seasoning.
You can add a tiny dash of cayenne powder if you like (I usually don't). Adjust for seasoning. For a more robust chicken flavor, add more of the chicken base, 1 tbsp at a time, but be aware it is quite salty. You can always add more water or broth if the soup is too thick. When the soup is piping hot and well-seasoned (taste test), stir in 1⁄2 cup half and half and then mix in the parsley.
Note: Do not let the soup boil after adding the half and half, as it could curdle. If you prefer, you can just leave the half and half out—it is optional. Conversely, you could substitute heavy cream for the half and half to make the soup richer and creamier. Soup flavor is even better the next day!
Vegan Option: Substitute olive oil (1/2 c.) for the butter, use vegetable broth instead of chicken, and omit Bouillon base. Add 2 cups sliced or diced sautéed mushrooms instead of chicken. Omit half and half.
Click here to download the recipe!
Soup of the Day Restaurants
Our local restaurants are partnering with us during Empty Bowls week. These restaurants have been a long-standing Empty Bowl soup provider, so instead of us picking up soup, we are encouraging you to order directly from them. Each day a local donor will give $5 to PROP for every order placed up to $500 per day.
February 21: Peoples Organic
February 22: Houlihan's
February 23: Tavern 4&5
February 24: Kona Grill
February 25: Crumb Gourmet Deli
Check out each restaurant with Jenifer!
Empty Bowls 2022 Sponsors
Thank you to our 2022 Empty Bowls Sponsors
Sandcastle Foundation
Zinpro
Henkel
Tennant
Scoular
St. Andrew Lutheran Church
Chanhassen American Legion
Barr Engineering
ECA Marketing
Scheels
EA Sween
Lakewinds
WSB
Western National Insurance
Trinity Exteriors
Immanuel Lutheran
Greenheck Group
Xcel Energy
Knights of Columbus
Electrical Production Services
Charter Bank
Quantitative Advantage
Old National
MidwestOne Bank
Prairie School of Dance
Jerry's Foods
State Farm
Pax Christi
Welu Home Team
Washburn McReavy
Star Bank
Gunnar