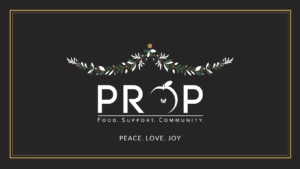 During the upcoming holiday season, economic challenges due to the pandemic and escalating inflation will continue to be significant for PROP clients. Your donation of a $25 food or gas gift card will allow PROP to provide extra help to our clients where most needed.
Here is how you can help:
$25 gift cards may be purchased at Cub or a local gas station such as Holiday or Speedway (please choose the "gas only" option). You may mail or deliver this donation to PROP Food Shelf (14700 Martin Drive, Eden Prairie, MN 55344).
Send a check to PROP or give on-line towards the purchase of food and gas cards to help local families during the holiday season. We will happily do the shopping for you!
Make a gift online for other needs a family may have during the holiday season.
Over the past year, PROP's client base has grown by over 1,000 individuals. In addition to the food shelf, PROP is expanding our other services as the need continues to grow.
The holidays can be especially challenging if you are struggling, whether due to a job loss, an illness, or a personal crisis. This year, times may be even harder. Bringing joy and financial assistance to those in need will make such a difference this holiday season.