Volunteer
Volunteers play an essential role in our ability to give exceptional services to the people we serve. Working together as a team, you, along with PROP's staff and Board of Directors, contribute to the health, livability and vitality of Eden Prairie and Chanhassen.
Come join the PROP Family!
"Everyone at PROP tries to always do the right thing helping clients. I am proud to be part of the volunteer team." – PROP volunteer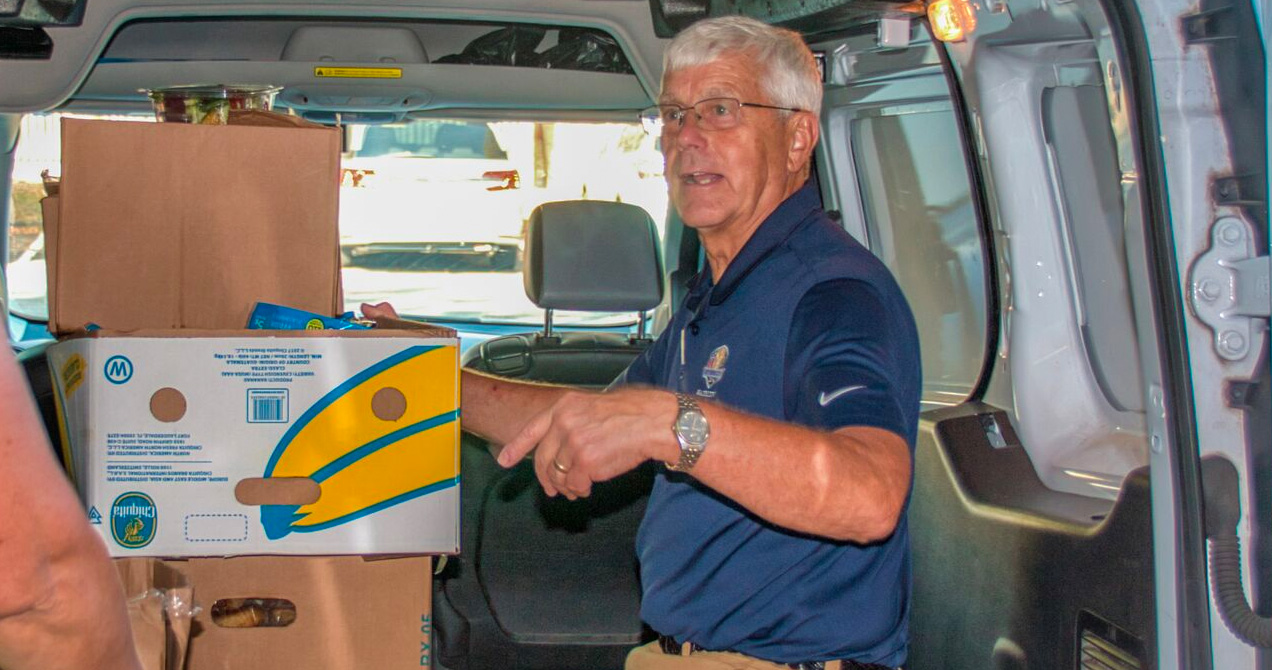 Want to Become a Volunteer?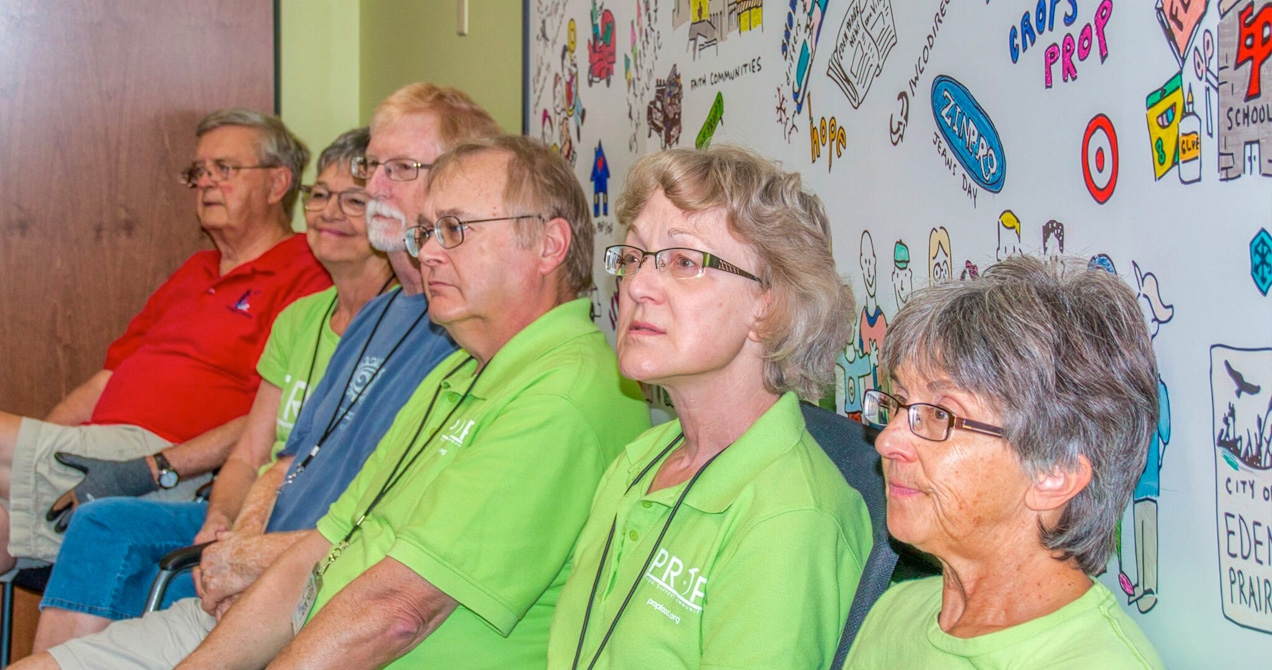 PROP has a variety of volunteer opportunities within food operations, front office, and support systems. All volunteer positions are weekly ongoing commitments, with a commitment of at least 30 hours of service over a three month period. Orientation and training sessions are required for all volunteer positions except special projects or drivers. Learn more about the positions, hours and responsibilities by filling out our online application.
Q: Who can volunteer at PROP?
A: PROP welcomes all who would like to volunteer
Q: Is there an age minimum to volunteer at PROP?
A: Those 14+ years old can work on-site at our food shelf
Q: Is there a time commitment to volunteer at PROP?
A: If you are volunteering for a committee or a special project, this would be dependent on the staff. All other roles (food shelf, office, drivers), we prefer a commitment of at least 3 months.
Q: Are there events my family can volunteer at?
A: Adults and families with children under 14 can volunteer at many PROP events, including our annual Empty Bowls fundraiser in February, the annual Postal Drive in May, and various food drive pop-ups at local groceries around the city.
Learn more about the positions, hours and responsibilities by filling out our online application.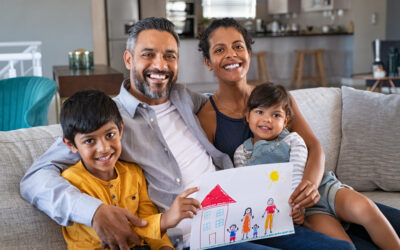 Making Holidays Bright for All "PROP means a lot to our family." Here is Angela's Story : PROP was a life saver for us during the pandemic. At the time, I was pregnant and my husband was laid off and also had issues with his unemployment benefits. We couldn't pay our...
read more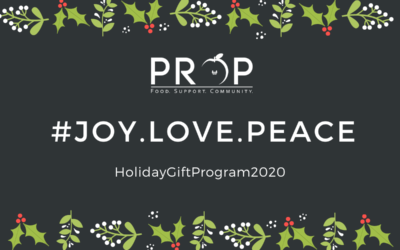 Back by popular demand, we are excited to share our Holiday Program for 2021. This special program provides seniors and families with kids $30 gift cards for the holiday. PROP clients love this program to help ease the financial burden they experience during the...
read more
Empty Bowls 2022 Celebrating 10 years of our popular fundraiserThe main aim of this fundraiser has been creating awareness and combating hunger in our community. As the pandemic is on the rise again, we have decided to keep the event virtual this year too but not...