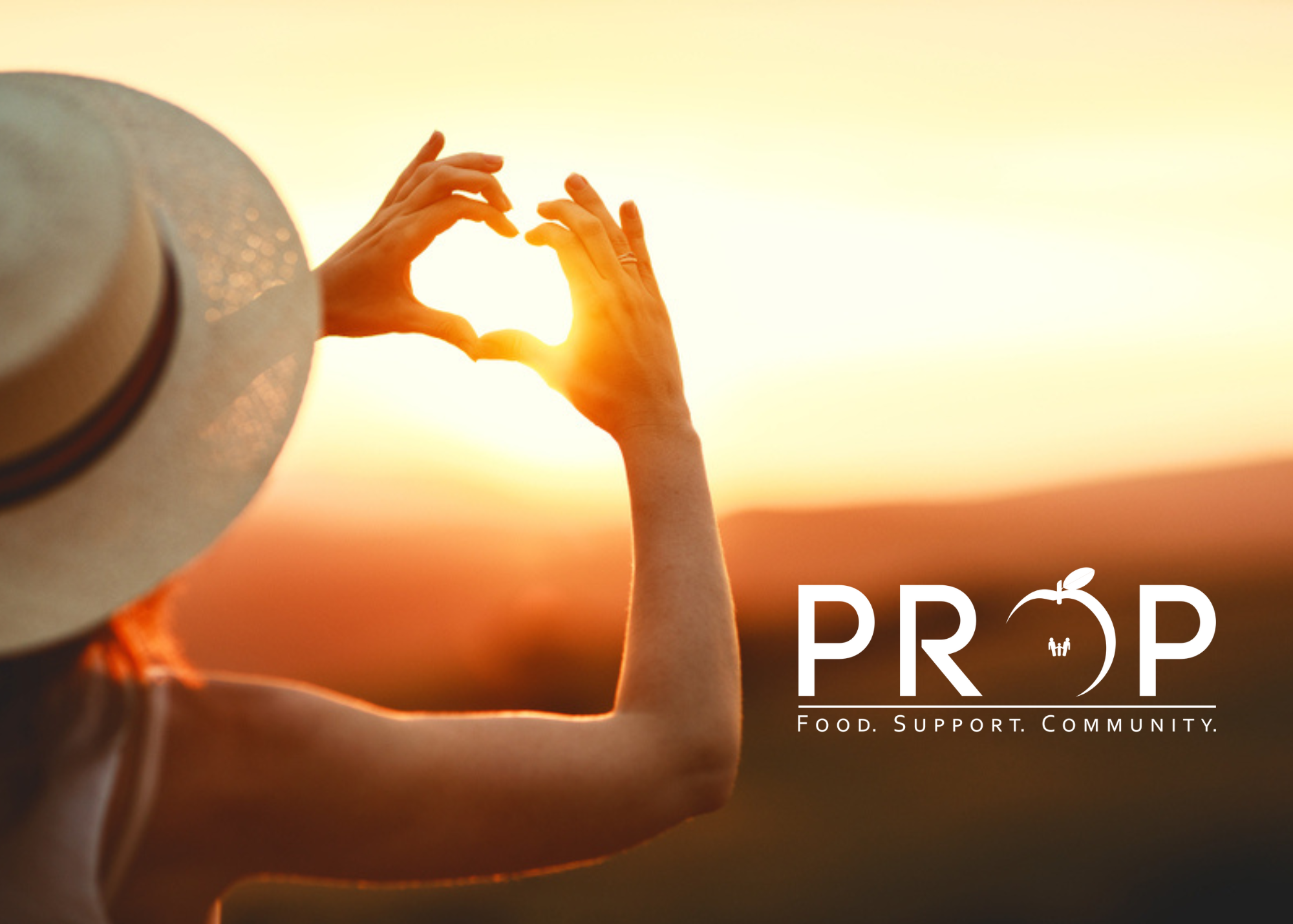 Just three days left to have your gift matched at PROP Food Shelf!
For a special message from Erik Miles, PROP Food Board Chair
For a special message from Jenifer Loon, Executive Director of PROP Food and Services
July is a special month at PROP. It is one of the busiest months with the highest demand for client services. Because of this increased need, many individuals and organizations in the community chose to contribute to PROP Food and Services during July.
July is a matching month for donations. To amplify these donations, Hunger Solutions has pledged to match a portion of all gifts received by PROP during the month of July thanks to a grant awarded to them by Open Your Heart to the Hungry and Homeless.
What your gift will do:
$25     

  Provides 

extra fruits and vegetables for a child during a month of summer vacation from school
$50       Feeds a family of four for a day
$100

     

Gives a child a scholarship to participate in an enrichment activity like camp or swim lessons
$250

     

Purchases gas cards for 10 clients to attend job interviews
$1000

   

Sponsors an entire day at the Food Shelf so everyone has food
$1500

   

Keeps a family from becoming homeless through eviction and remain stably housed
Increase in demand has prompted an addition of an extra afternoon shift at the Food Mart. Starting late this fall, there will be an afternoon shift on Mondays, especially to support those who work during the day in an effort to achieve their goal of financial stability. The expense for adding another 120 visits a month will increase our food purchase expenses and require additional staff hours and volunteers to serve our neighbors experiencing tough times. With your support, we can make it happen! Could you join our staff or volunteer? Please email Cindy McPherson at cindym@propfood.org
Please Open Your Heart and donate to PROP Food and Services this July and amplify your gift! You may contribute online at propfood.org/donate, or mail a check to PROP Food and Services, 14700 Martin Drive, Eden Prairie, MN 55344.
Thanks so much for Opening Your Heart to people in need right here in our community!