 PROP provides nourishment to people in our community experiencing food insecurity. PROP also offers comprehensive support to Eden Prairie and Chanhassen residents facing financial, housing or employment insecurity so that they may reach their goals for a more secure tomorrow.
OUR COMMUNITY.
STRONGER TOGETHER.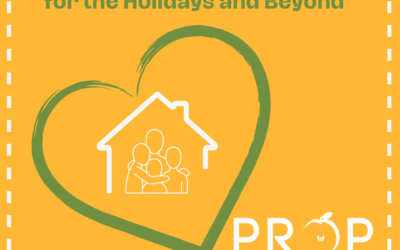 Having a roof overhead, a warm place to sleep and nutritious food is vital for family stability. Every donation given to PROP Food from now through December 31st will be matched by a generous donor up to $25,000. Especially during the cold winter months, your support...
read more

Food Programs
Food Shelf hours, by appointment only, are:
Monday: 9:30 a.m. to 1:00 p.m. and 3:00 p.m. to 6:30 p.m.
Tuesday: 9:30 a.m. to 1:00 p.m.
Wednesday: 3:00p.m. to 6:30 p.m.
Thursday: 9:30 a.m. to 1:00 p.m.
Friday: 9:30am to 1:00pm


Additional Support Services
PROP offers many wrap around services such as employment assistance, financial mentoring, nutritional coaching, on-site counseling and enrichment programs for youth and seniors.
Partnering can be a wonderful way to give back to the Chanhassen and Eden Prairie communities. Email Holly Link, Marketing and Communications Coordinator, to discover ways to partner with PROP Food and Services. Together we can make a positive impact in the lives of neighbors in our community who are going through tough times. Thank you!