This year marks our 50th year serving the Eden Prairie and surrounding communities. A lot has changed over the years, but never our mission to help people in need. What started out as Thanksgiving baskets for a few families now supports over 1000 families each year.
50 years. PROP Yesterday. PROP Today. And PROP for Tomorrow.
Building a Strong Community by Funding the Future
The leadership of PROP Food Shelf is dedicated to being at the center of change for generations to come and has embarked on a campaign to set a course for our neighbors in need. Through PROP's Endowment Campaign, PROP is joining forces with our philanthropic partners and friends to raise $50,000 to continue to invest in our core mission to strengthen Eden Prairie and Chanhassen's only Food Shelf and fuel our mission to end hunger in the community.
It's A Match.
Double your impact with a gift to PROP's Endowment Campaign. Now through end of the 2021 calendar year, every dollar donated, up to $25,000, will be matched dollar-for-dollar. 
We are on a mission to feed, nourish and strengthen our community for years to come…please join us for this exciting journey.
Your campaign gifts drive: 
Our capacity to fulfill our mission to help those in crisis
Our commitment to make a difference in our community
Our promise to the future to leave a legacy to help our neighbors in need
Many services. One goal.
PROP was founded on the principle of neighbors helping neighbors, by donating time, food, and money to those in need. We offer support through an array of programs to help people get back on their feet, regain control, and live a life where they can thrive – today and tomorrow.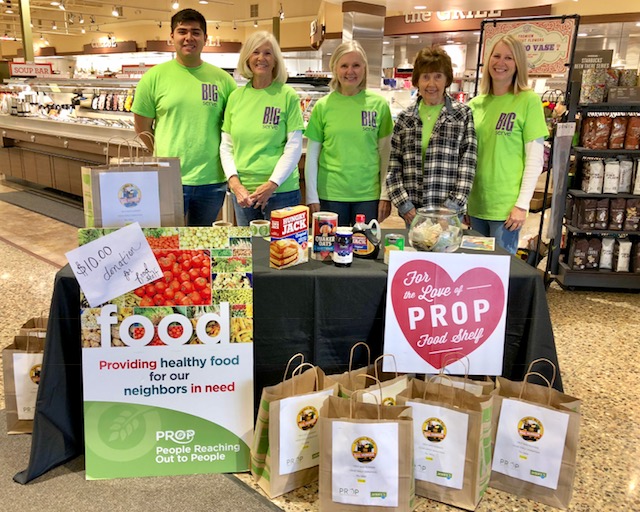 Investing Safely with the St. Paul & Minnesota Foundation
The Saint Paul & Minnesota Foundation is a statewide community foundation that began in 1940, serves all of Minnesota and today stewards $1.7 billion in charitable assets for community good. The St. Paul & Minnesota Foundation PROP Endowment Fund channels charitable gifts into a single investment fund that builds over time and provides PROP with a reliable source of annual income — now and in the future.  The Foundation's expert team provides professional management of our endowment assets to ensure the longevity of PROP. Endowment funds are vital to ensuring the food shelf will continue to fulfill its mission of feeding, nourishing and strengthening our community.
Endowment Fund Giving Options
Donors can make a contribution directly to the Endowment Fund at any time.
Checks should be made payable to PROP Endowment Fund.
There are also many ways to make a planned gift to support PROP. We encourage you to work with your financial advisor to choose an option that is right for you.
All bequests received by PROP will be designated to the Endowment Fund unless otherwise specified by the donor.
Questions? Email Mary Brown at maryb@propfood.org or call 952-200-5731
All contributions to PROP, a non-profit 501(c)(3) organization, are tax deductible to the fullest extent allowed by law. Internal Revenue Services (IRS) regulations requires us to inform you that, in return for your contribution, you receive no goods or services.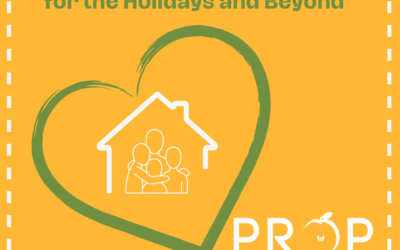 Having a roof overhead, a warm place to sleep and nutritious food is vital for family stability. Every donation given to PROP Food from now through December 31st will be matched by a generous donor up to $25,000. Especially during the cold winter months, your support...
read more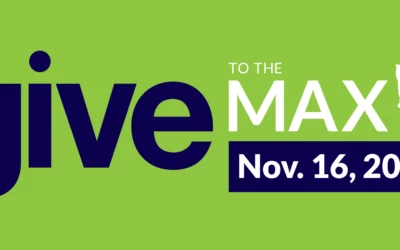 Give to the MAX in Minnesota. Since 2009, more than 750,000 donors have given nearly $400 million to 14,000 nonprofits and schools during Minnesota's annual "Give to the MAX" Day (GTTM). PROP's 2023 GTTM Goal. At PROP, we are so grateful each year for the outpouring...
read more
The Holidays are a time to celebrate, yet for many families, it is also a time when budgets get strained and food needs increase. PROP's Holiday Gift Program offers gift cards to help with additional expenses this time of year. Your donation of a $40 Target Gift Card,...